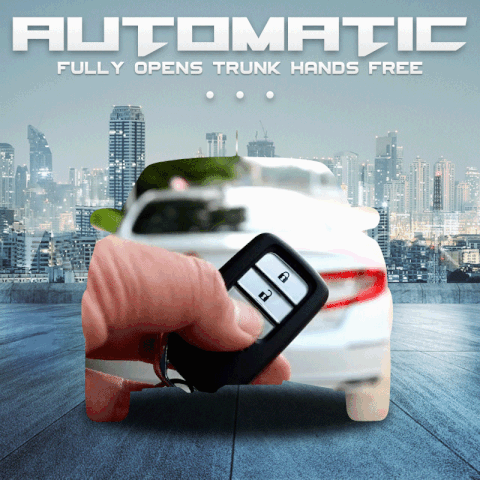 AUTOMATIC TRUNK LIFT
This unique upgraded supports and springs will cause the trunk to open fully, hands free in an automatic manner. Convenience to place your items in the trunk
easily.
STRONG AND DURABLE
With custom spring and stainless steel chain, it provides force required to initiate upward trunk movement that ensure smooth, rattle free movement.
EASY TO INSTALL
First open and buckle the clamp on the tail box cover strut.
Insert the steel ring and tighten the screws.
Hook on the hose protection sleeve.
Find the right hole on the top of the tail box, stick a cushion on the side.
Adjust according to the distance to the hole steel chain length.
Hold the elastic spring and pull it firmly into place to complete the installation.
Put on the hook soft protective sleeve first.
Insert the steel ring into the groove of the Y frame.
Find the right hole on the top of the tail box. Attach a cushion next to the whole.
Adjust the net according to the distance chain length.
Pull the spring firmly in place and just hook in.
Complete installation
Materials: Stainless Steel
Size: 16.5 cm x 32 cm
Weight: 122 g
1 x Car Lifting Trunk Spring